Warbird Rides at AIRSHO 2023
Climb Aboard History!
Rides in aircraft that are part of our nation's history and are available during AIRSHO 2023! CAF Units from across the nation will have an assortment of planes at the Midland International Air and Space Port ready to take you into that bygone era with "Living History Flight Experiences"! These rides also make unique gifts.
Here are the key pieces of information that pertain to all aircraft rides:
Ø All riders must sign a hold harmless form (provided when you arrive for your flight)
Ø All riders must be 12 years of age or older. Riders between the ages of 12 and 17 will need to have the hold harmless signed by a legal guardian. *With the exception of the C-45, this aircraft can take riders 5 & up, accompanied by an adult. Riders in Experimental aircraft must be 18 or older.
Ø In case of weather or mechanical difficulties, flights may be rescheduled.
Ø All rides must be able to board aircraft under their own power.
Ø Wear comfortable clothing and shoes.
Ø Bring a camera.
Ø Use sunscreen for open cockpit flights.
All aircraft will have tables set up in the CAF hangar during AIRSHO to book your rides on site.
To pre-book your ride, see below contact information.
Aircraft scheduled to sell rides at AIRSHO 2023
B-25 Devil Dog $450 Pre-book at This email address is being protected from spambots. You need JavaScript enabled to view it.
C-45 Spirit Of West Texas Co-pilot $145.00
Cabin seats (4 available) $75.00 each
Entire plane (5 seats) $395
PT-19 $195 (1 passenger)
T-6 $295 (1passenger)
T-34 Book on site
Book rides at the rides table in the CAF hangar or on Bomber Ramp during AIRSHO.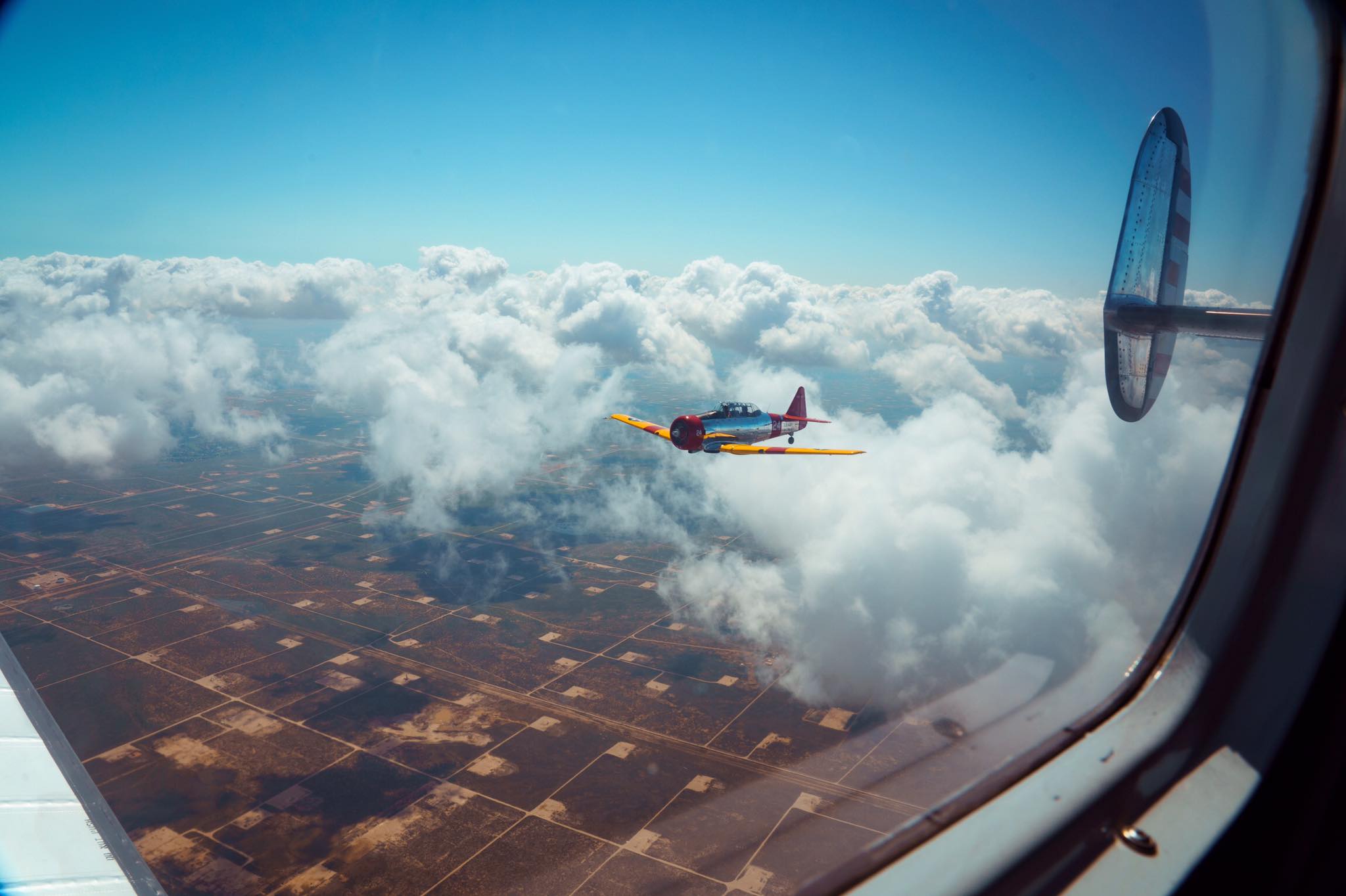 Photo by Parker Rathbun